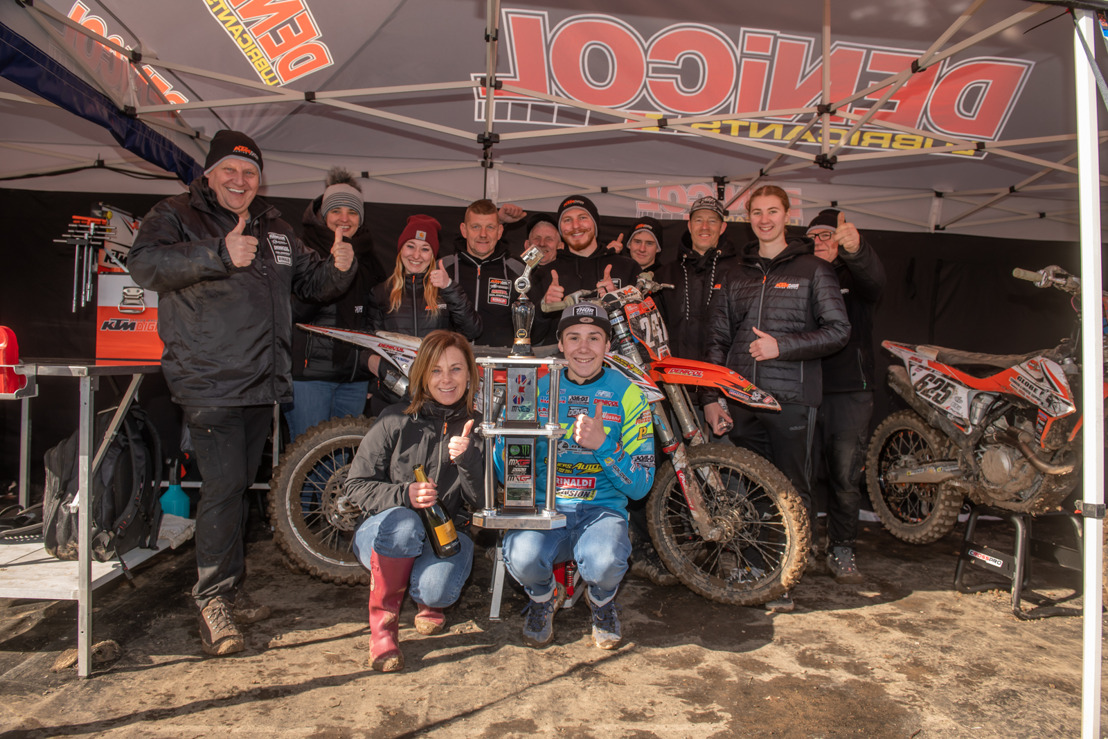 Final curtain for KTM Diga Junior Racing
KTM Diga Junior Racing EMX outfit KTM Diga Junior Racing won't be lining up in 2021. Owner and manager Dirk Saelen was forced to make this decision due to a collision of circumstances.

The Belgian motocross team started modestly in the VLM amateur federation in 1998 but went on to become a fixture in the international MX scene. With riders such as Antonio Butron, Miro Sihvonen, Emil Weckman and Florian Miot, Saelen achieved a podium in the MX2 world championship and won races in the EMX250 and EMX125 classes. The team also competed in the MX1 and WMX world championships and collected national titles in the Netherlands and Finland.

"In recent seasons, KTM Diga Junior Racing focused specifically on nurtuting talented young riders. However, at the end of this season it became clear that the cooperation with our motorcycle partner would not be extended. Of course the current, uncertain economic climate also played a role," Saelen explains.  
In addition to young motocross riders, many mechanics also learned the ropes at KTM Diga Junior Racing. "I'm delighted that we have played an important role in the careers of so many professional people, both on and off the track. Saying goodbye was a difficult but well-considered decision.

The passion for motorsport is still there, which is why we will continue to organise the annual amateur race at the Keiheuvel, among other things. Hereby my wife and I would like to thank all our partners, riders, team members and friends for their contribution, no matter how big or small it was."

Credit for all photos: "Eric Laurijssen"